About us
More than 40 years ago the family Könst, while growing carnations, started breeding alstroemeria. These efforts have resulted in an exciting assortment of varieties in a wide range of shapes and colours. Our Alstroemeria varieties can now be found in professional nurseries all over the globe. We export to more than 30 countries. Könst Alstroemeria is now one of the leading companies in  breeding and multiplying  alstroemeria. Famous varieties were Rio, Wilhelmina, Napoli, and nowadays Himalaya, Firenze and of course Hot Pepper.
Office and greenhouse in Holland
To be less dependent on only one crop we started ten years ago with breeding pot/garden varieties of Alstroemeria and more recent Zantedeschia. Our activities take place in two nurseries. Only 5 km from the Aalsmeer flowerauction in Nieuwveen, Holland you can find our office and 2 ha greenhouse.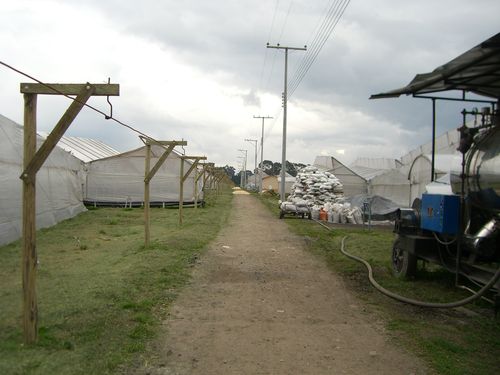 Greenhouses at Flores la Serena
In 2007 we raised our nursery "Flores la Serena" near Bogota, Colombia. Located at 2600 meters above sealevel this place enables us to develop the best varieties for the South American market.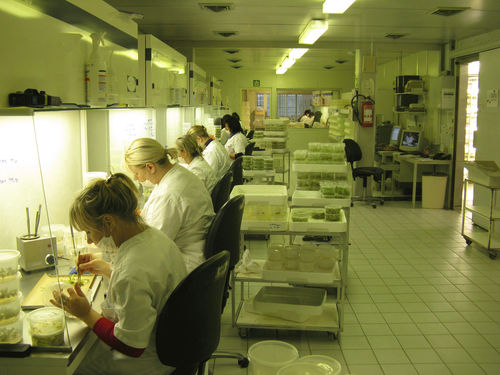 Laboratory in Holland
At both locations we have a laboratory at our disposal. Our staff has a high level of knowledge in multiplying alstroemeria plants in tissue culture, free of virus and any other disease. Today, almost 100% of our plant material comes from meristem culture. This procedure ensures that the grower receives strong and healthy plant material. Also in the multiplication of Zantedeschia we are getting more and more experienced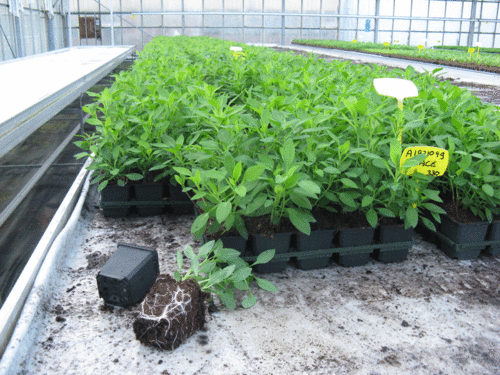 Young plant production in Holland 
When the alstroemeria young plants leave the Breeding Division, they are potted and placed in a fully computerised and climate controlled greenhouse.  Our greenhouse consists of a number of sections, through which the young plants must proceed step-by-step until they are ready for delivery to the customer.